Kenji Okawara (TOKITO General Manager)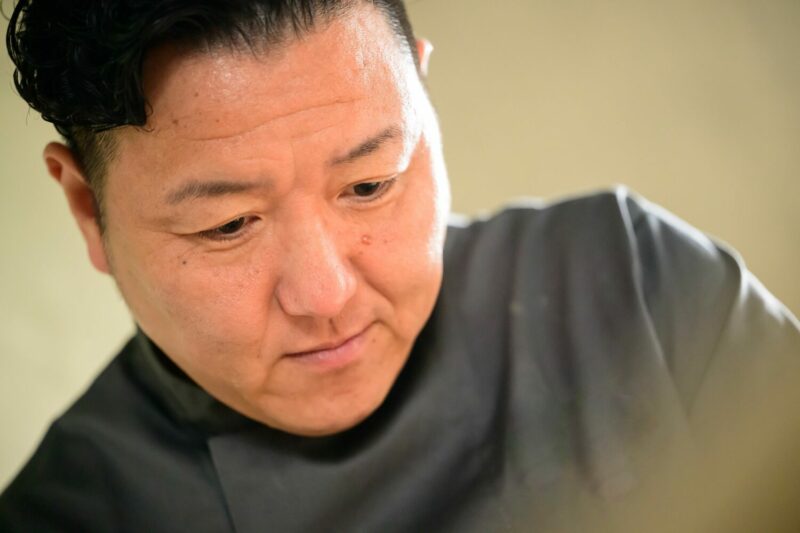 Kenji and I met when we were both in our 20s. It all started when we spent two years at the same restaurant working towards the same goal before I headed overseas for the first time at the age of 29, after nine years of training in Kyoto. At the restaurant where we worked together and built camaraderie, I had the opportunity to interact with many colleagues who came before and after me over the course of nine years. Among them, Kenji was one of my few juniors with whom I shared the same interest in the potters, tea picking, and the producers whom I visited privately.
We would spend time together on our days off, and I have fond memories of driving him around in my car to make all those visits. I became estranged from many of my workmates because I lived overseas for such a long time, but Kenji is a big presence in my life as someone I am still connected with.
As the head chef at Kyoto Ito, his previous workplace, Kenji produced a splendid restaurant, evidenced by the fact that the restaurant received one Michelin star soon after opening and was frequented by many regular diners. He also has a track record of leading the Hokkaido Toyako Summit to success during his tenure at Kyoto Kitcho inside the Windsor Hotel. I could see that he has made good use of the leadership skills that he had shown since he was a teenager when we previously worked together. I remember how happy I was when his achievements reached my ears all the way in London where I was at the time.
Thanks to his connections, we receive wonderful ingredients from Hokkaido and Kyoto here at Tokito, which we hope that everyone will be ableto enjoy.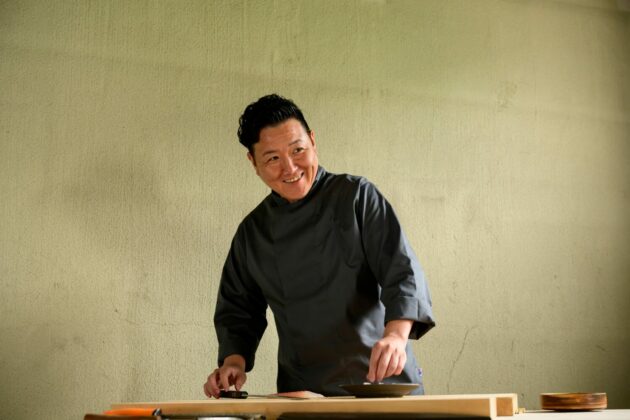 Currently at Tokito, Kenji takes on the new challenge of his post as the general manager, making the most of his strictness towards himself and inherent genuine kindness. He is a leader in the true sense of the word as he fulfills his responsibilities also as the grand chef while enduring the pressure and hard work every day.
The momentary glimpse of his smile that appears now and then amidst his constant sternness puts everyone at ease. The infectious smile that he shares with the team on a daily basis is effectively relayed to our gueststhrough each staff member. Although it has only been a short time since our opening, I am convinced that this chain of cheerful smiles has led to an increase in the number of repeating visitors.
Yoshinori Ishii