ABOUT
Colleagues who went through good and bad together and headed for different parts of the world in search of unique experiences have united once again with a common goal, here in Tachikawa, Tokyo.
Skills for food preparation and hospitality acquired in each of our lives and locales, the ingredients and crafts created in the wonderful land of Japan, and the hearts and minds of the people who produce them – Auberge TOKITO exists to share the pride and joy of Japan to the world.
We would like you to experience the world created by the Tokito team and fully enjoy your time at our auberge.
We look forward to serving you at Auberge TOKITO.
Yoshinori Ishii, Executive Chef-Producer
Team
Our team returns to Tachikawa from around the world to reconnect with members bound by a common past and shared aspirations for the future.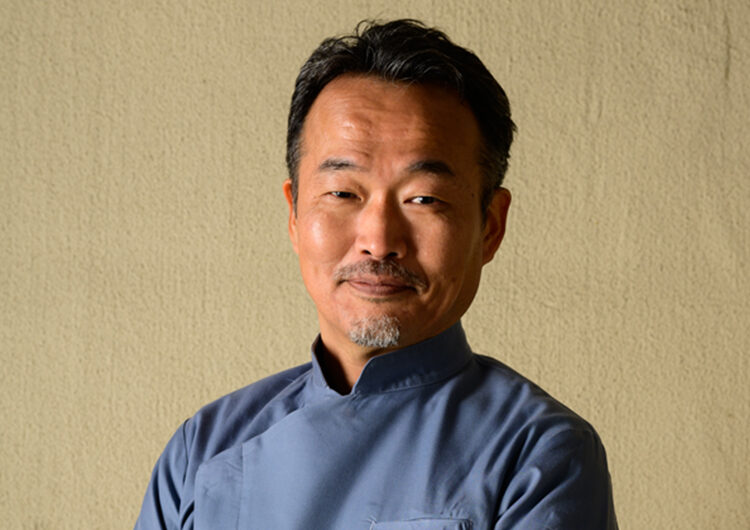 Executive Chef-Producer
Yoshinori Ishii
Upon returning to the Japanese restaurant industry for the first time in 20 years, the venue of choice for engaging in a brand-new challenge is Tachikawa, Tokyo.
Responsible for the first Michelin two-star Japanese restaurant in Europe with kaiseki UMU (Mayfair, London). Widely-renowned in the UK as the pioneer of ikejime.
After building his career on achievements as the sous-chef at Kyoto Kitcho Arashiyama, Ishii pursued an overseas career and worked as a chef at the UN ambassadors' residences in Geneva (Switzerland) and New York (USA). In 2010, he was appointed as the executive chef at UMU, a kaiseki restaurant in London where he maintained one Michelin star. In 2015, he led the establishment to two Michelin stars, the first Japanese restaurant in Europe to receive the accolade, which he maintained until 2021.
In the UK, he is widely known as the pioneer of ikejime (a method of preparing fish to maintain freshness and quality), which he passionately and persistently taught people involved in the fishery and restaurant businesses. He made it possible to procure bright-eyed fish maintaining a level of freshness never before seen in the UK, contributing greatly to the industry. His uncompromising attitude reveals his motivation and commitment to providing superb ingredients.
His commitment is also present in the tableware, which Ishii creates and uses to present his dishes. At Auberge TOKITO in Tachikawa, Tokyo, his unique view of the world is expressed through his numerous handmade ceramics skillfully coordinated with his dishes.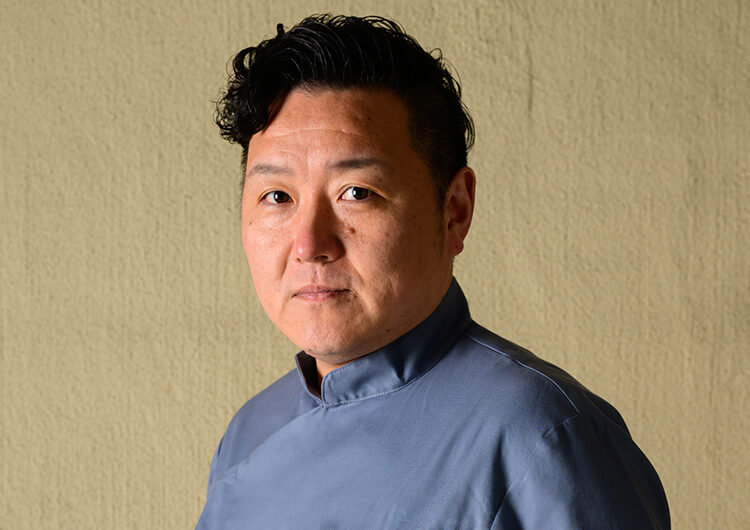 General manager / Head chef
Kenji Okawara
Okawara's career started at Kyoto Kitcho Arashiyama where he thoroughly mastered not only basic cooking techniques, but also flower arrangement, tea ceremony (tea kaiseki), tableware, scrolls, and other aspects of Japanese culture that are inseparable from Japanese cuisine. In the kitchen, his natural skills, flexibility, and decision-making ability distinguished him as he was entrusted with various duties.
He handled many catering jobs and has a wide range of experience, including preparing kaiseki cuisine at the Kyoto Imperial Palace, temples, and overseas such as Italy, Ukraine, and India. His experiences taught him how to first think of ways to make impossible situations possible, and to this day, his capacity to create is a great asset.
10 years after joining, he was posted as sous-chef at the Kyoto Kitcho Toyako branch (inside the Windsor Hotel Toya) where he worked during the Hokkaido Toyako Summit held in July 2008. In 2010, he became the head chef of the Toyako restaurant, and since then was awarded two Michelin Hokkaido stars in 2012 and 2017. In 2019, seeking a new challenge, he was welcomed as the head chef at Ito, a kaiseki restaurant in Kyoto, which received one Michelin star in 2020, just half a year after opening and which maintained the stars in 2021. In August 2021, he was appointed to the pre-opening office of Auberge TOKITO. Young talents have gathered under Okawara not only for his technical skills, but also for his unique natural qualities and ability to take action.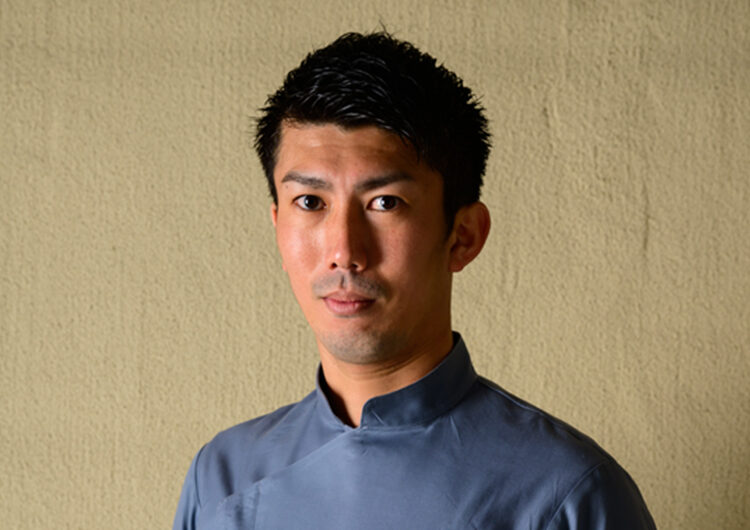 While gaining four years of experience at Kyoto Kitcho, Hiyama's innate curiosity pushed him to seek opportunities for experience overseas early on in his career.
Believing that working abroad would give him a different perspective and a new way to approach Japanese food, he joined Hamasei Roma, a well-established Japanese restaurant in Rome, for almost four years, after which he took the opportunity to give Italian cuisine a try at Ristorante Da Vittorio, a three Michelin star Italian restaurant in Bergamo (approximately 40 km northeast of Milano), Italy. After a year and eight months, he moved to London and worked for two years as head chef at YEN London, a fine Japanese restaurant. For the two years before joining the Auberge TOKITO Pre-opening Office in September 2022, he served as head chef at the SORANO HOTEL Rooftop Bar, using his experience in Italy to introduce new Italian courses that have established themselves as popular menus. Pursuing goals through free and flexible creativity and teamwork, Hiyama is expected to become a young leader of the next generation.
Stories
Our team at Auberge TOKITO
We share stories and thoughts by our partners who are integral to Tokito cuisine.
Facility Information
Address

1-24-26 Nishiki-cho, Tachikawa, Tokyo, 190-0022, Japan
One minute on foot from Nishi-Kunitachi Station on the JR Nambu Line
View on Google Maps
Tel

+81(0)42-525-8888
(9:00 a.m. to 8:00 p.m.)
Fax

042-525-8885
Email
Dining Room

Table seat
Lunch starts at 12:00 p.m. and 1:00 p.m.
Dinner starts at 6:00 p.m., 6:30 p.m. and 7:00 p.m.

Counter seat (Meal starts at one time)
Dinner starts at 7:00 p.m.
Tea Room

Teatime 11:00 a.m. to 5:00 p.m.
Guest Room

Check-in 2:00 p.m.
Check-out 11:00 a.m.