[Auberge TOKITO: Newsletter Vol. 1] Countdown to the 2023 Grand Opening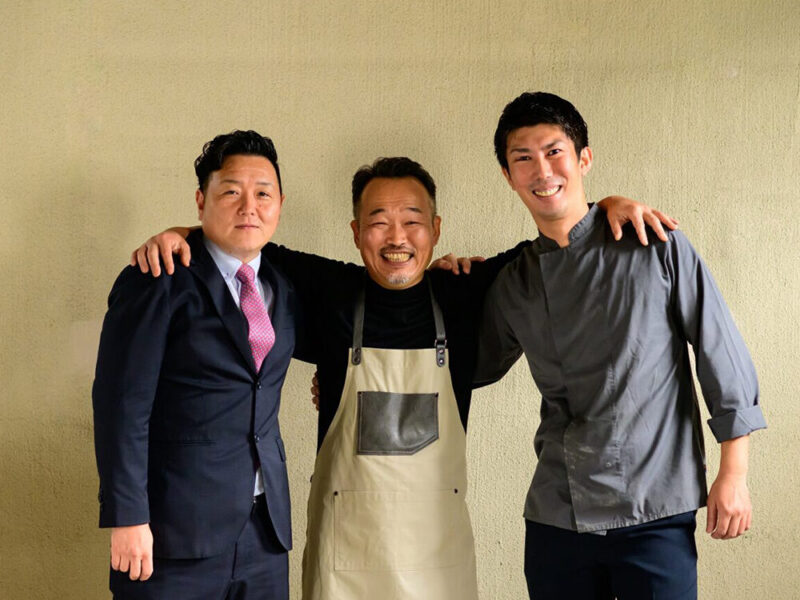 Auberge TOKITO
A team of world-renowned star chefs showcasing Japan's remarkable land and people to the world
From Tachikawa, Tokyo, the newly established Auberge TOKITO shares the allure of Japan with the world
Globally recognized star chefs unite
Auberge TOKITO opens next spring in Tachikawa, from where a trio hailing from a well-established kaiseki restaurant in Kyoto teams up to create world-class cuisine that manifests Japanese culture. Appointed as Executive Chef-Producer is Yoshinori Ishii. After racking up achievements in Kyoto, he spent over 20 years training abroad. UMU London, where he served as executive chef, became the first Japanese restaurant in Europe to maintain two Michelin stars for five years. Also joining our project is Kenji Okawara, a junior of Ishii in Kyoto. He garnered high acclaim from the heads of states for his dishes served at the Hokkaido Toyako Summit and achieved one Michelin star for Ito in the shortest period of time after being invited as the head chef to open the restaurant in Kyoto. Last but not least, Hiroki Hiyama, who also trained in Kyoto, departed for Italy where he honed his skills at the three-Michelin-starred Il Ristorante Da Vittorio.
Uniquely Japanese Cuisines Out of Tokyo
In Tokyo, the trio aspires to create a new form of Japanese cuisine. With the current interest in tourism of "localness", the question is what kind of cuisine should be transmitted from Tokyo. Eyeing the possibility of global expansion as well, what form of Japanese cuisine that emphasizes local production for local consumption can be prepared overseas, where even the water is different? Behind the success of Executive Chef-Producer Ishii leading UMU London to becoming the only two-star Japanese restaurant in Europe is the story of how he turned the difficulty of importing Japanese seafood due to regulations into an advantage. He taught the local fishermen the importance of processing fish and the technique of ikejime for preserving the original quality of the fish. As a result, he created Japanese dishes unique to the area by using locally-caught fish of England. So, what comes to mind when we ponder rational cuisine from Tokyo? We think that what is fitting for Tokyo, a global city, is universally recognized gourmet that can be reproduced in any country.
A Return to the Basics of Japanese Cuisine
Japan has long had a culture of respecting and deifying nature. While both returning to and temporarily removing ourselves from the long-inherited roots of the kaiseki meal, we hope to create new cuisine that expresses the cultural climate of Japan.With this idea and relationship with nature in mind, Ishii not only personally visits producers of superb ingredients but also directly works with the local soil, using it to make over 1,000 pieces of earthenware by himself. Furthermore, with the Japanese mindset of holding all life in high esteem, the lives of trees on the premises cut down for construction are revived as tableware for our auberge. Itadakimasu (a pre-meal greeting for receiving the lives of animals and plants) and mottainai (a term conveying a sense of regret over waste) are expressions that have gained recognition worldwide. They express the deep respect for nature entrenched in the way of thinking of the Japanese people, and with his dishes, Ishii hopes to embody such sentiments.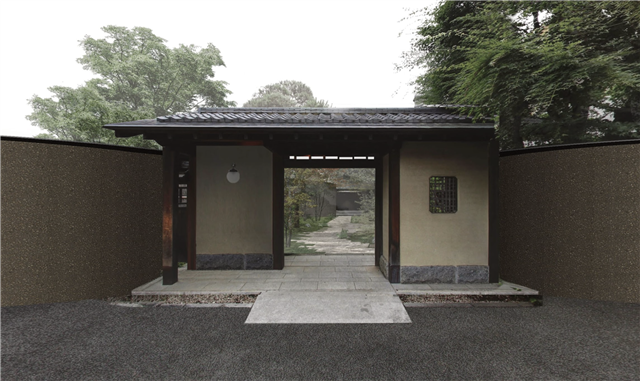 Dishes of the Here and Now
A traditional tea ceremony concept of treasuring the once-in-a-lifetime nature of every moment, Ichi-go ichi-e is present in the Japanese notion of cherishing the seasons and human encounters. In the name TOKITO is the word toki, which translates to 'time' and expresses the tea ceremony mindset of appreciating every moment. Toki is also the name of the Japanese crested ibis, known by the binomial Nipponia nippon, a fundamentally Japanese bird. Okawara, who previously oversaw 20 branches of a major restaurant group and was involved in human resource development, says, "We hope to see many young people leaving our nest to spread the culture of Japanese food around the world." Time at our auberge serves as an incubation period for leveraging and developing individual talent that is as diverse as the gradations found on the gentle pink flight feathers of the ibis.
Auberge TOKITO expresses Japanese aestheticism with a global sensibility. We take off to the world, crossing borders, developing ties between people, and believing in the power of food to make people happy. Our auberge is a place that nurtures the dreams of today's youth and encourages them to soar into the world while Auberge TOKITO itself rises as a place to create a new sense of Japan.
*In our newsletter, we share fascinating features about Auberge TOKITO until its grand opening. Please look forward to finding out more.