【For guests staying at Auberge TOKITO】 Suggestion of spa treatments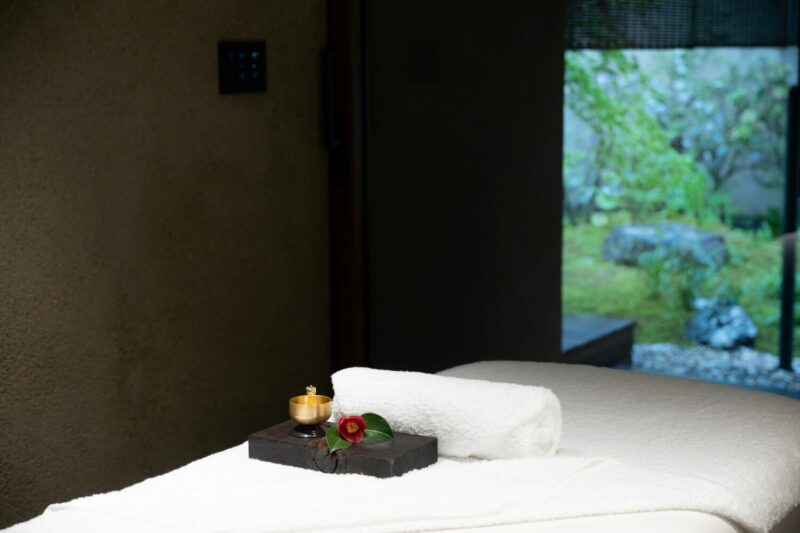 TOKITO Spa Treatments
High quality comfort in guest rooms is essential at a property like Auberge TOKITO where new dining experiences are offered, and such comfort is achieved with the ultimate healing spa treatment. A spa treatment table is appointed in each guest room where the soothing
sound of running water from the open-air bath provides a relaxing lull from the hustle and bustle of everyday life. Coupled with the synergistic effects of the hot springs, you are invited into a state of deep mental and physical relaxation.
TOKITO's spa treatments circulate the bounties of plants through your skin, body, and mind in an atmosphere conducive to quality healing, therapists recognized for excellent techniques, and essential oils and other carefully selected materials that are safe,
comfortable, truly good for your body, and made sustainably by producers who insist on using plants grown in Japan.
Spa Treatment course "TOKITO Meguri"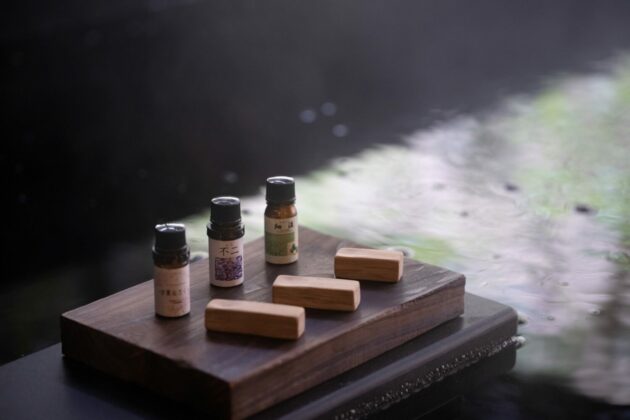 With Tokito's signature aromatherapy treatment, experienced therapists listen to your requests and provide a comprehensive treatment from neck to toes, tailored to your body condition. The treatment features domestically produced raw camellia oil refined over time without the conventional heating process. Our oil, which is safe for your body, has 2.5 times more moisturizing capacity than heat-treated oils and zero trans fatty acids. The difference is obvious the moment the oil is applied to your skin as part of a truly healing experience for your mind and body.
60 mins. 37,950 yen
90 mins. 53,130 yen
15-min.   extension 7,590 yen
The above prices are inclusive of consumption tax and 15% service charge.
Reservations for the "TOKITO Meguri" 60-minute course can be made through the accommodations option.
Click here to make a reservation for your stay.
We also offer menus other than the "TOKITO Meguri" course.
Please contact Auberge TOKITO directly for more information.
(tel:042-525-8888; E-mail:info@aubergetokito.com)